Challenges
Website and e-shop programming and design of graphic materials for the establishment of the Spartan Race brand - the toughest obstacle course in the world in Slovakia, Czech Republic and Hungary.
We have become a key partner in this great obstacle course in our country and in the surrounding states. We knew we had a lot of hard work ahead of me and I am very proud of how we did it.

Gabriel Vojtko

CEO, CREALAB
Website development
There was a lot of work to be done, so it was necessary to set clear priorities with the whole Spartan Race team. Since no one perceived the Spartan Race in Slovakia, it was necessary to set priorities so that we could inform people as soon as possible that such a race exists at all. That is why the pages on social networks were created first and we started working on the website. The website was also important for starting the registration for the race.
The website had to be created in a relatively short time. To save as much time as possible, we used a CMS to create a website, which reduced the time needed to create a website by several weeks. When creating the website, we created unique features to link the evaluation of competitors with the global Spartan Race ranking. Spartan Race uses a pricing policy that dynamically changes the entry price according to the date of registration for the race. Therefore, it was necessary to transfer this pricing policy to the web and also to create a module for counting down the time and an indicator of the free capacity of the race.
Design Spartan Water
A very interesting part of the collaboration was the design proposal for the Spartan Water product. We only got a sample bottle into which the water was to be filled. Everything else was up to us. Design, testing and finalization for label production.
Sticker Design Spartan Bus
An interesting cooperation with RegioJet | STUDENT | AGENCY | occurred during the organization of the race in Bořetice. Their beautiful yellow bus was supposed to be a banner for the race in the Czech Republic, and because it was a long-distance track, such cooperation made sense.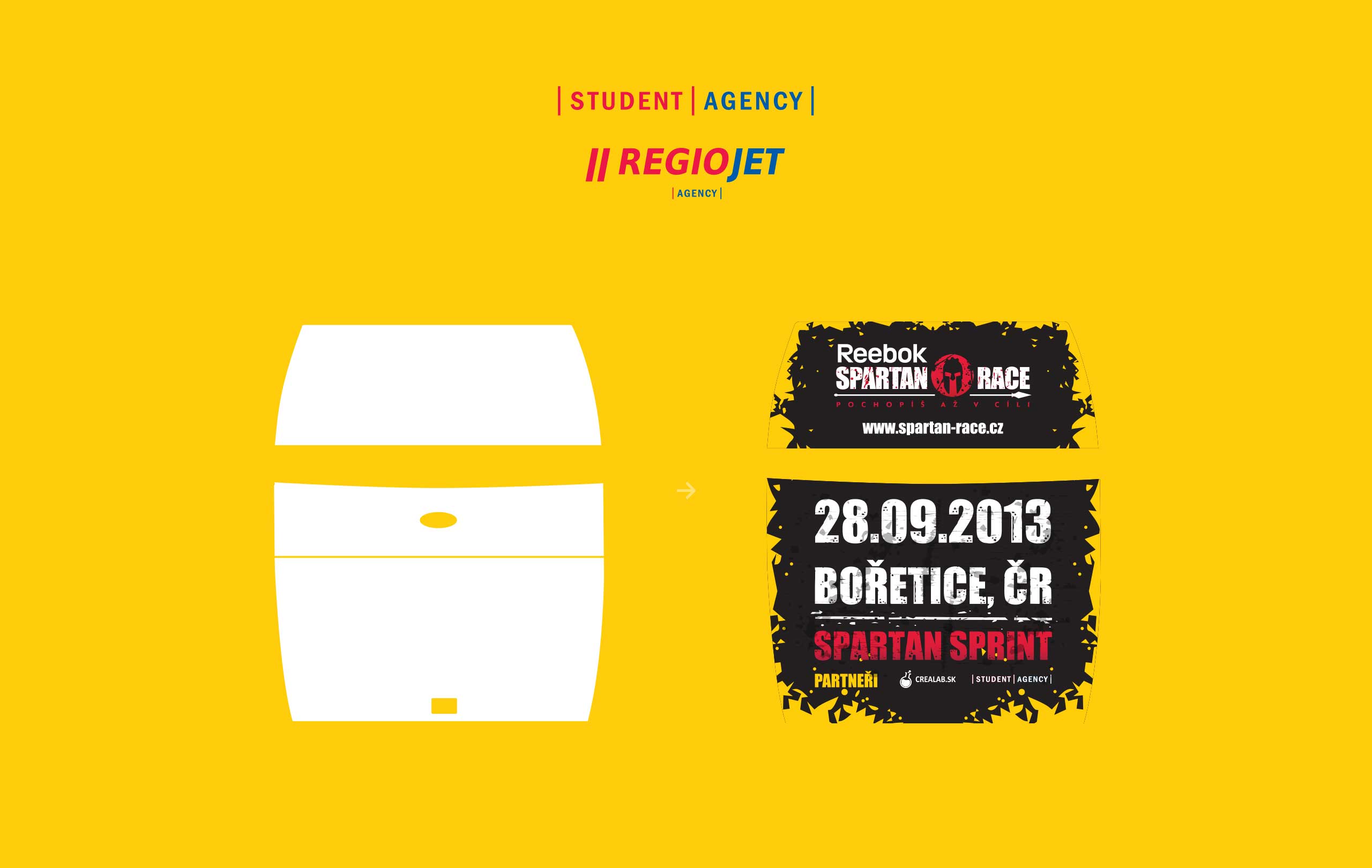 Before we make anything, we test our designs and verify their usability. It was no different in this case either. To make sure that all the data is easy to read in the real world, we put a graphic design into the 3D model of the bus.

Gabriel Vojtko

CEO, CREALAB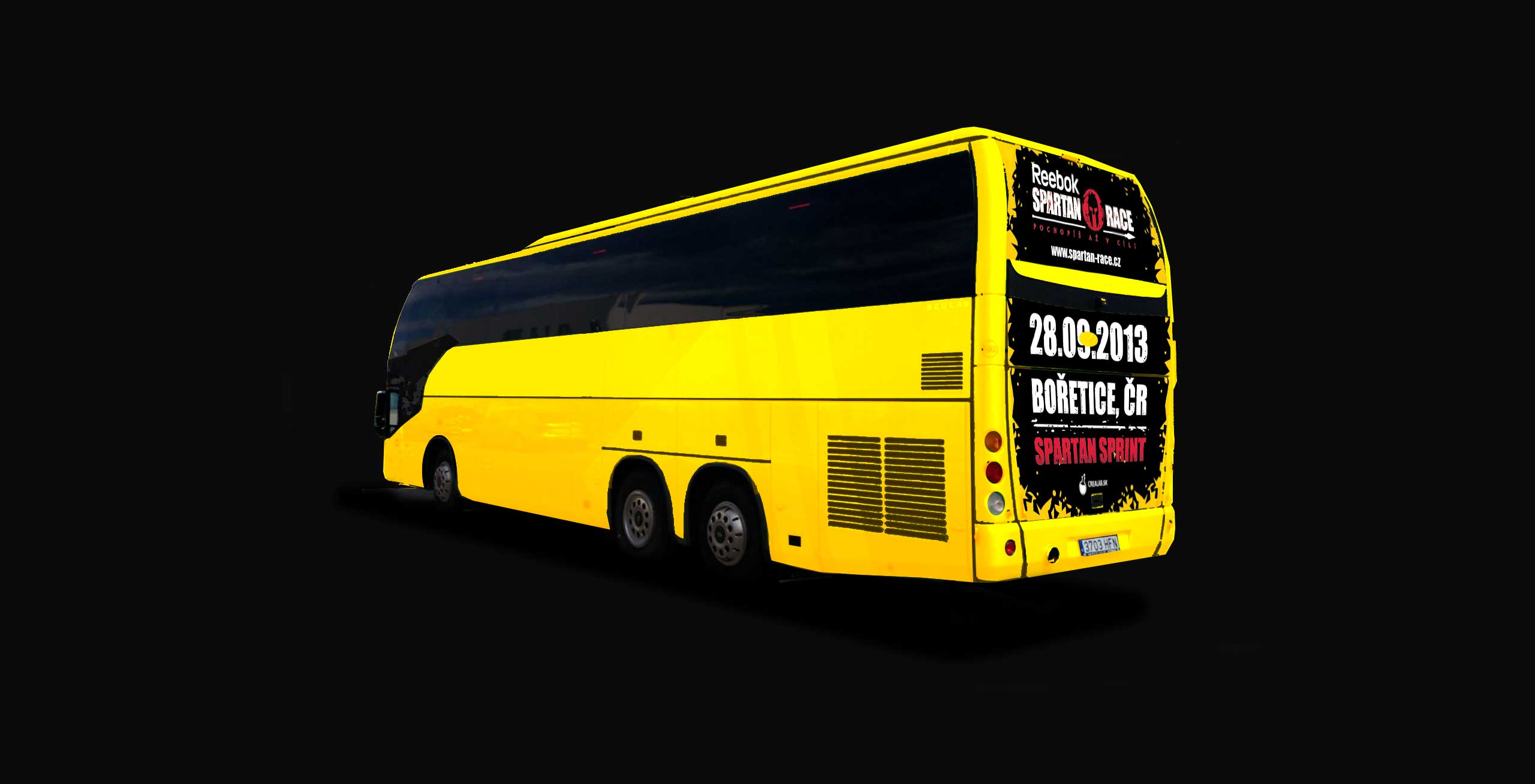 Spartan Race Street Team
Logo design for Slovak volunteers who have decided to help with the promotion and preparation of the race for at least one season. As the logo was to be exclusively for Slovak volunteers and each country had to have its own specific logo, we decided to make the logo in Slovak colors with the country's borders.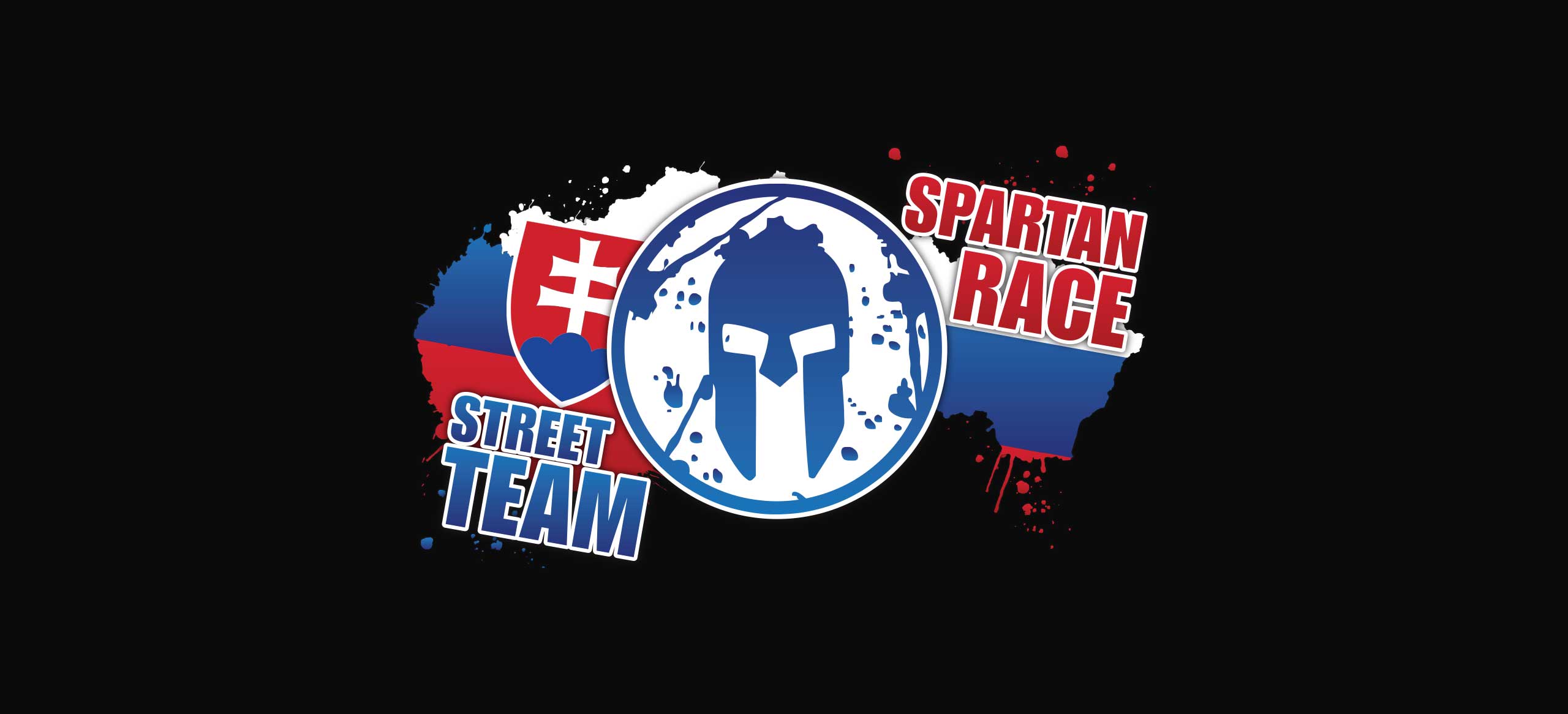 Banners, Flyers and Stickers
On a regular basis, we prepared graphic materials for various printed promotional materials and merchendes for their e-shop for Spartan Race Slovakia and the surrounding countries.
We really enjoyed working on the graphic designs of posters and banners, of which we designed several types within a month, a new design for each race. It was also very interesting to watch how the stickers we designed were glued to their cars, backpacks or bicycles.
Business cards
To close all the types of prints we have created for the Spartan Race team, we cannot fail to mention business cards. When designing business cards, we had to accept an existing corporate identity. Colors, logo, font. All this was defined and we created interesting and at first sight clear business cards within the existing rules.
Video editing
Cooperation also brings unexpected opportunities. There was also a call for the preparation of a commercial, which was announced to me by Rado from the Spartan Race team. We only had two hours to prepare and edit the video, which was to be broadcast the next day on Óčko TV. Although we like challenges, that seemed like an unrealistic task. And how did it turn out? However, see for yourself.
Even though we are not specialists in video post-production, I am very proud that in such a short time we were able to create a video spot that had to meet many criteria such as strictly defined music and video or max length 30 seconds.

Gabriel Vojtko

CEO, CREALAB